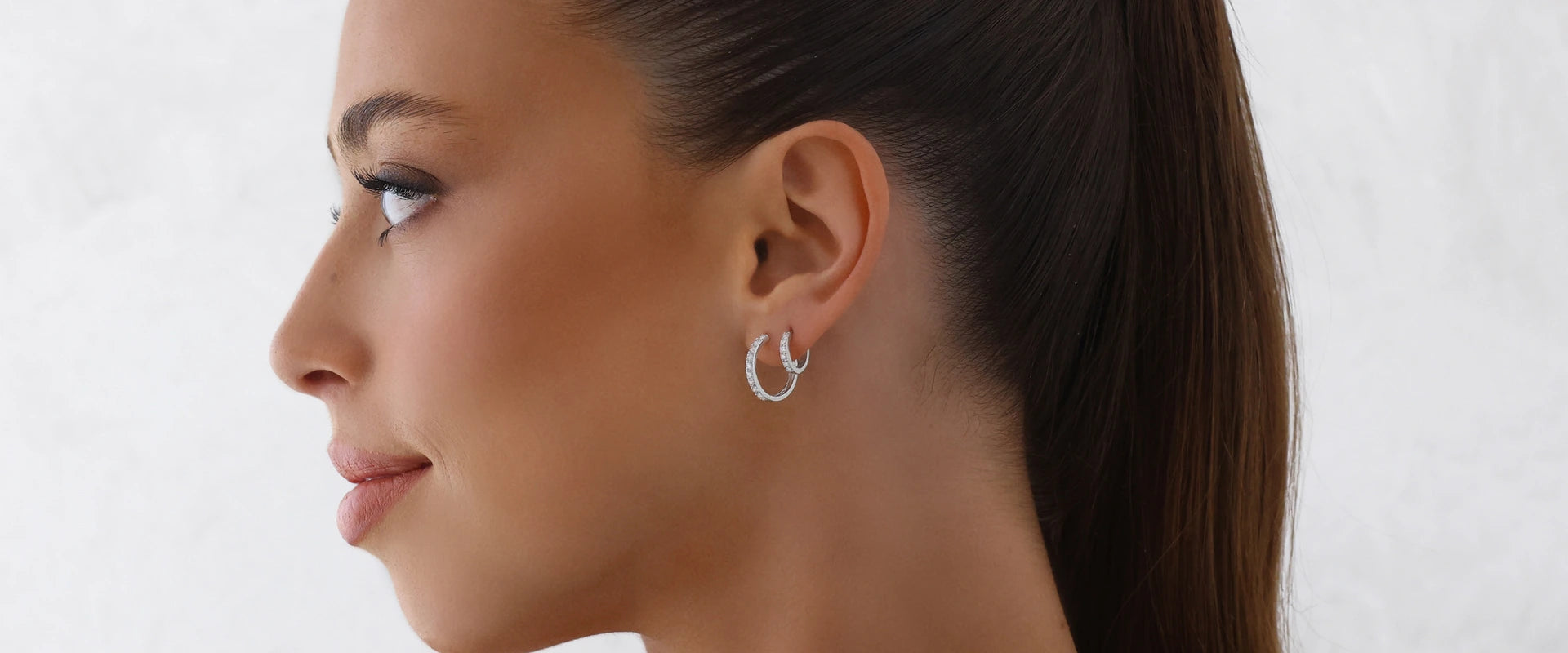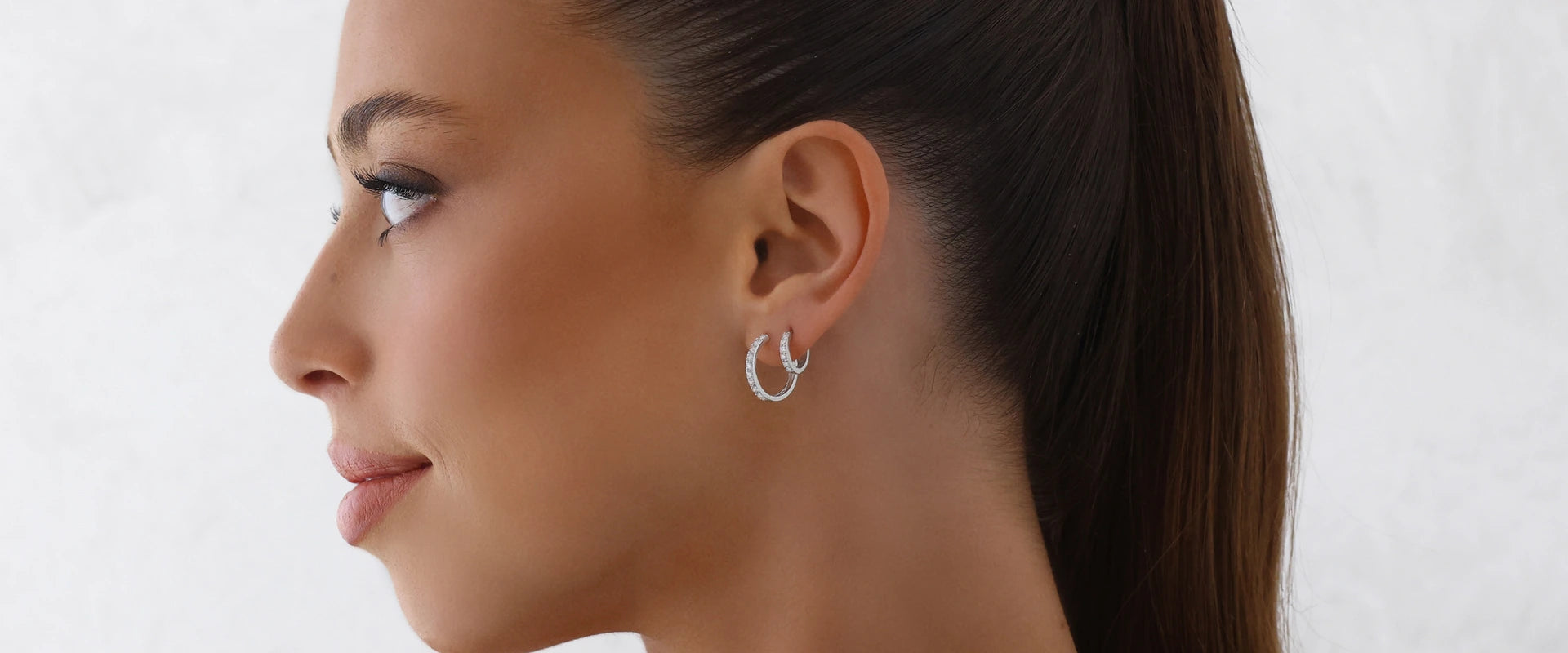 Filter and sort

326 products
Title seo
Excerpt Seo
Are you looking for a pair of minimalistic and on-trend earrings? The Silver Collective is proud to design some of the most affordable and high-quality earrings in Australia. Every earring set is designed in-house to create ready-to-layer jewellery pieces that are a must-have in your jewellery box.
Content Seo
Sparkle and shine with High-quality Sterling Silver Earrings
Shop the best earrings in Australia here at The Silver Collective. Whether you're looking for dainty accessories that'll frame your face or something big and bold, our earrings online are amongst the best in the country. As a team that celebrates diversity, we like to make sure our customers have plenty to choose from. Because of this, when you shop earrings at our store, you have the chance to create as many looks as you like.
Sterling silver earrings are always a great option when shopping for a gift. The Silver Collective brand name includes the word 'Silver' to highlight that all pieces are made from Sterling Silver. Shop the complete collection of sterling silver earrings online with free express shipping Australia wide.
The Timeless Elegance of Gold Earrings
Instantly recognisable and the ideal finishing touch, our line of gold earrings are available in classic designs of studs, hoops, and drops to match any outfit. Explore a wide variety of designs to start layering and add the finishing touches to your outfit.
Buying earrings online doesn't need to be an expensive affair. At The Silver Collective, we know that most fashion-focused women like to splash on a little jewellery from time-to-time. We also know that you may want to make your budget go further. To make this easier for you, all our earrings in Australia come with amazing price tags, but they're still high quality.
When you wear a pair of our earrings alone, you'll look dazzling enough. But if you want to take your look a step further, come to us for jewellery sets too. Many of our jewellery sets combine gorgeous earrings with a matching necklace, so you can look glamorous no matter where you go.
Expand your collection with gorgeous rose gold earring sets
Looking to try something new? Discover Rose Gold jewellery. The blush tones with the jewellery's simplistic designs will compliment most skin tones. Shop rose gold earrings is in our Sydney boutique and online with free express shipping Australia wide.
Shop earrings Online Today
The Silver Collective offer luxe Sterling Silver Earrings in Australia — at an affordable price.
When you dedicate yourself to a certain style, you know that your accessories can make or break your look. At The Silver Collective, we help our customers shop earrings online that match their sense of style. While some prefer to delve into our silver jewellery, others prefer gold. No matter what you like, why not treat yourself a little more by adding one of our necklaces to your repertoire. If you like the look of our earrings but you have some questions for us, get in touch.
Need some extra assistance with your online order? Contact Silver Support using the online contact form. Our team will get back to you within one business day!
FAQs
Why should I shop with the Silver Collective for high-quality earrings in Australia?
Started by a mother-daughter duo, all earrings available at The Silver Collective are designed in house by the company's founders. Maria and Anastasia are incredibly passionate about creating high-quality jewellery which is also accessible and affordable for their customers. Shop the collection of earrings online or visit the flagship boutique in Sydney.
What type of women's earrings does The Silver Collective stock?
The Silver Collective's ethos has always been Simple Luxe Jewellery. The earring collection is made from 925 Sterling Silver and is appropriate for anyone suffering from sensitive ears. From studs, cuffs, hoops and statement earring sets, find your favourite design in Silver, Gold or Rose Gold.
How do I keep my silver earrings nice and clean?
To ensure your new sterling silver earrings keep their original sparkle, ensure you remove all jewellery prior to showering, swimming or spraying perfume. For more care information, please follow the simple care instructions provided with your earrings from The Silver Collective.